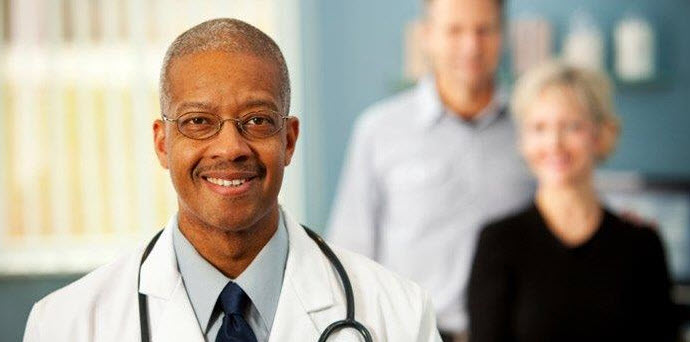 Health care offered by employers for employers.  Managed by physician and employer trustees.
Good employers provide healthcare coverage to employees and their families.
EANJ sponsors the Affiliated Physicians & Employers Health Plan (APEHP) - EANJ members can fund exceptional health care coverage for their employees and their families.
APEHP is a self-insured group benefits plan that permits employers of any size to have the same choice of plans and premium savings as a big corporation with thousands of employees.  For example, big employers with large numbers of employees benefit from self-insurance by aggregating claims experience and accurately forecasting future claims.  Likewise, EANJ's health plan is member-owned and allows employers to share in successful cost reductions.  Over 2,500 New Jersey employers currently fund their health care from the Plan, providing essential benefits to over 40,000 employees and their families.
National provider network
Managed by physician and employer trustees, not insurance executives
Dedicated claims team
96% renewal rate
Rx plan
MDLive (N.J. licensed physicians)
Dental
Fully compliant with the Affordable Care Act.  Services include Notification of Continuation/COBRA Administration and ACA reporting.
Originally available only to medical providers in the state who were tired of buying one-size fits all health plans at expensive prices from insurance companies, EANJ members are eligible for the same outstanding healthcare coverage that physicians and their families enjoy - highest quality, more choice, plan design flexibility, and much more. 
To help employers create a culture of productivity, plans include free wellness platform, including health coaching, advice, counsel, risk assessments and more.
Rewards for Putting Health FIRST
Build Morale
To help employers engage employees and build morale, supplemental benefits are offered - Pharmacy Discounts, Identity Theft Protection, Pre-Paid Legal, Pet Insurance - at no cost to the employer.

Subscribe directly or through a broker.  Full broker's commissions paid.
EANJ membership is not a guarantee of health care coverage.  Employers must meet eligibility and underwriting requirements.
For Broker/Employer inquiries email: mewaenrollment@concordmgt.com