Legal Knowledge Center
EANJ Members have online access to legal research, HR Insights, model HR policies and guidance in the Legal Knowledge Center. The Online HelpLine provides a quick and easy way to interact with EANJ's professional staff.  The Members Connect forum allows members to reach out to one another with questions or information on best practices.  Benchmark surveys, frequently asked questions, model forms and so much more.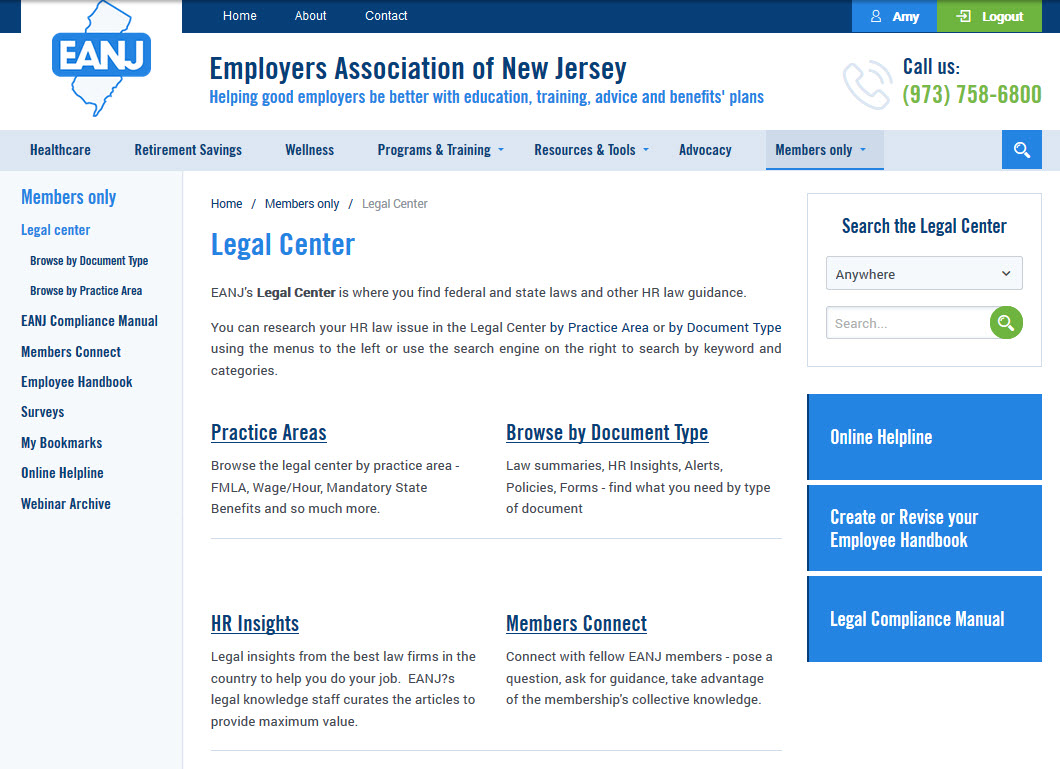 Timely and Relevant Information
Members receive a comprehensive Compliance Manual, with updates throughout the year, that summarizes federal and state labor regulations. In a member satisfaction survey, 96% stated that the Compliance Manual was an important reference guide. This $600 value is free with membership to employers with 10 or more employees (available upon request to smaller employers).  Non-members can view the Compliance Manual Index here.