Reward Yourself and Help Grow Membership - A Win-Win!
3 out of 4 EANJ members enroll via word-of-mouth.  A growing membership depends on spreading the word.
Referring employers to EANJ adds Value and is Rewarding.  Refer an employer and reward yourself.
Refer, Enroll and Reward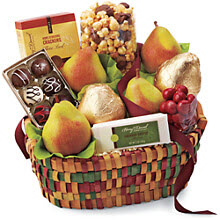 Feel free to make a referral by using these links or simply call a colleague.
Reward is only valid for new member enrollees, not renewals, re-enrollments or reinstatements.  New member should indicate the referral source on its membership application. Gift baskets may not match exact image.  Brokers are not eligible.