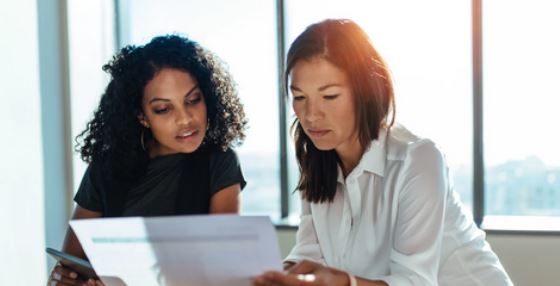 Good employers mentor and deploy next generation talent
The world of work is ever-changing, and the standards to which professionals and professional services are held are also evolving. In this environment, the Human Resources role is transforming within organizations. Among other things, the role includes strategic partnering, employee sponsor or advocate, and building capacity by synthesizing business knowledge and workforce development.
Whatever the opportunities and challenges of the economy, EANJ members across all industries can put themselves in the best position to create thriving and productive workplaces with access to personnel skilled in all phases Human Resources, including HR Leader Support, Total Rewards, Talent Acquisition, Talent Development, Team Building, HR Communications, Employee Benefits, HR Data and Employee Development.       
Apprentices for this federally-registered program are carefully selected and are full-time matriculated students at Caldwell University who are majoring in a four-year Bachelor of Science in a business major, with a minor in Human Resources Management, and who have completed 18 credits with a grade average of at least a B.
Participating employers act as mentors and customize the on-the-job training experience to meet their business needs. Up to 1,800 hours required, as apprentices, who are paid, rotate between employers and projects.
For more information, please contact John Sarno at john@eanj.org
Apprenticeship Committee: