New Jersey's Blue Wave: Will Employers Sink or Swim
Tuesday, May 7, 2019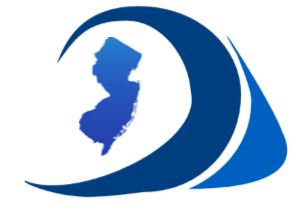 2018-2019 has been nearly an unprecedented time frame for New Jersey employers. Even a partial list of legislative enactments and executive orders poses daunting challenges:
Earned Sick Pay, Expanded Family Leave, Equal Pay, Worker Classifications, Paycheck Fairness – Wage Theft, Legalized Marijuana, Mandatory Health Coverage, Mandatory Retirement Accounts . . .
The Program will examine all of the major, pressing issues faced by employers today and share EANJ's recent polling and survey data.  Panelists and distinguished guests announced ongoing.
Registration 8:30am
EANJ Welcoming Silver Plate Breakfast – Not to be missed

The Morning Program

9am-9:30am

Overview of EANJ Employer Poll: What are They Thinking?

9:30am-10:30am

Panel Discussion
The New Work-Family Entitlement and the Game-Changing Laws
Moderator: Amy M. Vazquez, Employers Association of N.J

10:30am-11:30pm
Panel Discussion
The New Employer-Employee Deal: Wages, Benefits, Productivity and Skills
Moderator: John J. Sarno, Employers Association of N.J.
11:30am-12pm

Medical Marijuana Program Expansion: Impact on the Workplace
John J. Sarno

12pm-1:30pm
EANJ Membership Meeting (members only)
President's report, Treasurer's report, Board elections, N.J. Healthcare Mandate, N.J. Retirement Savings Mandate
Pleasantdale Château
757 Eagle Rock Ave
West Orange, NJ
REGISTRATION: 9am sharp
Morning Program: $30 per person
EANJ Membership Meeting, 12 noon-1:30 (members only)
About the Pleasantdale Château: A genuine display of artisan craftsmanship and luxurious comfort, Pleasantdale Chateau has a long and storied past and has hosted some of history's most renown luminaries and events, including EANJ's 100th Membership Meeting.