Governor Murphy has signed a bill into law greatly expanding NJ's Family Leave Programs.  Among other things, the law expands the length of paid family leave from 6 weeks to 12 weeks, expands upon the definitions of covered individuals and reasons for leave, increases weekly benefit amounts and provides job protections to workers working for employers with 30 or more employees (previously, this threshold was set at 50 or more employees).  The law also makes changes to NJ's Temporary Disability Program.  You can view EANJ's list of important changes here.
Join us for a one-hour webinar to discuss these changes on Thursday, March 28th at 10am.
Speaker:
Amy Vazquez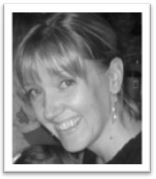 Registrations Fees:
$65 for EANJ Members and SHRM Partners (unlimited registrations per company)
$95 Non-Members (unlimited registrations per company)
This webinar has ended.
Pre-Approved for 1 HRCI & SHRM-CP/SCP Recertification Credit
(After registering, confirmation, instructions & reminders will be emailed to you directly from our Conference Service Provider: gotowebinar@citrixonline.com)