EANJ has partnered with TrainHR, a leading HR training solutions provider, to bring you timely and valuable webinars on various HR topics. 
EANJ MEMBERS SHOULD CONTACT EANJ FOR A DISCOUNT PROMO CODE FOR THIS SESSION.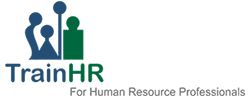 Effective managers draw upon many skills to lead their teams. For the manager it is important to know when to use Mentoring or Coaching to improve employee engagement and give constructive feedback. When Managers provide constructive feedback, they create a "win-win" situation for their direct reports and improve business results by motivating and engagement employees.
Coaching and mentoring are often confused. Understanding the difference between the two approaches and how to effectively use each style to improve employee engagement is key for managers who want to retain employees and increase their "social capital" and reputation as leaders and managers.

Areas Covered in the Session:
Definition of employee engagement and a "motivating job" are explained
Definition of constructive feedback and motivation
The definition and difference between a mentor and a coach
The role of manager
Situational examples are provided to reinforce how to use the two different skill sets. The choice of the skill set depends on the situation and employee that will benefit from the use of one of the styles
Two examples and learn when to use coaching and when to use mentoring to be effective
The end results are to initiate a positive learning situation and create accountability in the employee
EANJ MEMBERS SHOULD CONTACT EANJ FOR A DISCOUNT PROMO CODE FOR THIS SESSION.