EANJ has partnered with TrainHR, a leading HR training solutions provider, to bring you timely and valuable webinars on various HR topics. 
EANJ MEMBERS SHOULD CONTACT EANJ FOR A DISCOUNT PROMO CODE FOR THIS SESSION.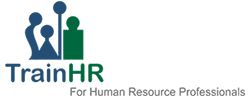 In order to function at maximum effectiveness, a manager must master critical communication skills, including active listening, the ability to receive and provide constructive feedback, to resolve conflicts and to coach and mentor. Without these skills and a commitment to continuously improve them, our ability to leverage our value to our manager and our organization diminishes.
Areas Covered in the Session:
Effective Listening / Understanding Before Being Understood

What is the Value of Listening?
Why People Don't Listen and the Consequences
How to Listen Effectively and Actively
Practice Listening Exercise
Responsibility of the Communicator in Being Heard
Constructive Feedback / Gaining Advice While Avoiding Conflict

The Value of Constructive Feedback
Why People Don't Give Feedback and the Consequences
How to Give Constructive Feedback
Practice Feedback Exercise
Guidelines for the Feedback Receiver
Resolving Conflicts / Dealing with Others Resistance

The Nature of Resistance
Types of Resistance
Typical Responses to Resistance
Approaching Resistance and How to Deal with It
The Keys to Effectively Resolving Conflicts
Making Coaching Work / Providing Guidance for Improving Performance

Characteristics of Effective Coaches
How to Coach Effectively
The Value of Careful Listening in Coaching
Being an Effective Role Model
Using Coaching to Improve Performance
EANJ MEMBERS SHOULD CONTACT EANJ FOR A DISCOUNT PROMO CODE FOR THIS SESSION.