EANJ has partnered with TrainHR, a leading HR training solutions provider, to bring you timely and valuable webinars on various HR topics. 
EANJ MEMBERS SHOULD CONTACT EANJ FOR A DISCOUNT PROMO CODE FOR THIS SESSION.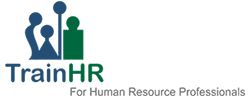 If it isn't documented, it didn't happen! In the world of Human Resources and employment, documentation regarding an employee's performance, behavior and discipline can make or break an organization's ability to discipline, terminate, or fairly promote, reward, and recognize employees.
Knowing how to properly document is an essential tool for Managers and Supervisors because they need to make a serious effect to record all of the events in the employment history of their employees - both positive and negative.

From a business perspective, training Managers and Supervisors how to write effective documentation is undoubtedly the easiest and least expensive thing an employer can do to stave off unwarranted employment claims and to avoid losing valuable employees.
Areas Covered in the Session:
Why Document?
What, When and How to Document
Types of Documentation
Creating Bullet-Proof Documentation
Best Practices & Guideline when Documenting Employee Performance
Documentation Examples: The Good, the Bad, and the Ugly!
Subjective vs. Objective Terminology
Tactics for providing Effective Feedback
Handling Employee Rebuttals to Feedback
Analyzing Discipline Problems
Pitfalls to Avoid when Assessing Performance
Documentation Retention
Employee Documentation's role in Investigations and Lawsuits
Session is approved for SHRM Recertification Credit.
EANJ MEMBERS SHOULD CONTACT EANJ FOR A DISCOUNT PROMO CODE FOR THIS SESSION.