New Jersey's Temporary Disability Insurance Law and Family Leave Insurance Law provide for a degree of financial security in the form of monetary benefits when an employee is unable to work due to their own non-occupational disability and for certain family-related issues, including bonding with a child.  Likewise, NJ's Earned Sick Leave law requires that most employers in the state provide employees with paid sick leave. This virtual session will provide an overview of these laws, including:
•    Employer coverage
•    Employee eligibility
•    Earnings requirement
•    Benefit amounts
•    Limitation on benefits
Speaker:
Amy M. Vazquez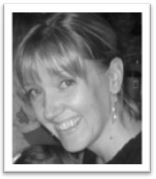 There is no cost to attend this virtual session but registration is required.