EANJ has partnered with TrainHR, a leading HR training solutions provider, to bring you timely and valuable webinars on various HR topics. 
EANJ MEMBERS SHOULD CONTACT EANJ FOR A DISCOUNT PROMO CODE FOR THIS SESSION.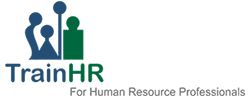 Many executives are finding that doing what they've always done isn't going to get them to where they need to be today. As you think about that last statement, doing what you've always done, will not get you the results you need. In addition, many leaders are reacting rather than planning change. It is almost like your organization is a hamster on the running wheel? You just keep running and running and running, but you never seem to reach your destination?
Creating your new normal is continually reinventing your organization based upon current and future situations. We refer to it as organizational sustainability. In essence, sustainability is being able to survive in any economic time, meet societal demands, environmental and political issues/regulations, as well as being able to look toward the future. Sustainability will change the way organizations do business. Organizations will need to think and act differently … they'll need to manage differently … and they'll need to compete differently.
Areas Covered in the Session:
Defining what sustainability really means to an organization
Why organizations struggle with creating sustainability
Managing horizontally to create a competitive edge
Determining your organization's alignment and therefore your sustainability
EANJ MEMBERS SHOULD CONTACT EANJ FOR A DISCOUNT PROMO CODE FOR THIS SESSION.