EANJ has partnered with TrainHR, a leading HR training solutions provider, to bring you timely and valuable webinars on various HR topics. 
EANJ MEMBERS SHOULD CONTACT EANJ FOR A DISCOUNT PROMO CODE FOR THIS SESSION.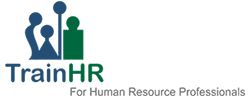 Knowing what to do in increasingly complicated employee situations can be difficult for even seasoned managers, especially if a manager has never had training. For a new manager these problems are intensified.

Further exacerbating the problem is that managers often inherit a dysfunctional department and/or are promoted to supervise those with whom they once were coworkers. In an increasingly complicated world of employee compliance in which HR struggles just to keep abreast of new developments not teaching managers the basics can be costly. After all it's the managers who interact with employees on a day to day basis and every day is an opportunity for problems to arise that a manger was never trained how to address. Even routine situations such as denying a seemingly simple request for a few days off can blow up into claims of a denied request for protected leave.
Areas Covered in the Session:
Basics of the Big Four of employment compliance- Title VII, FLSA, FMLA, ADA

Managing from Day One - Using the 4 tools of a manager,coaching, performance reviews, performance improvement plans and discipline

The 12 elements of documentation

What to do if someone is struggling doing their job for whatever the reason - having a process

Inheriting a dysfunctional department - avoiding the pitfalls

Preventing harassment, bullying and general dysfunction

What to do with employee complaints
EANJ MEMBERS SHOULD CONTACT EANJ FOR A DISCOUNT PROMO CODE FOR THIS SESSION.