EANJ has partnered with TrainHR, a leading HR training solutions provider, to bring you timely and valuable webinars on various HR topics. 
EANJ MEMBERS SHOULD CONTACT EANJ FOR A DISCOUNT PROMO CODE FOR THIS SESSION.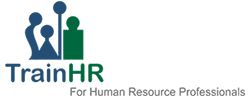 One of the most critical areas of employee relationships-and one of the biggest challenges management faces today-is conducting effective performance appraisals and determining appropriate merit increases. Learn to give performance appraisals that help motivate employees to achieve goals and increase their value to the organization.
Areas Covered in the Session:
State of the Art Practices in Performance Reviews

Why annual reviews are not adequate
Staff involvement and ownership through self-appraisal and dialogue

Traps to Avoid in the Performance Appraisal Process
Developing Performance Measures

Using behavioral terms
Defining levels of performance

Collecting Information About Performance

Establishing a record-keeping system
Making observations
Encouraging staff to monitor themselves

Communicating the Appraisal

Setting the tone for a two-way discussion
Evaluating and maximizing strengths
Communicating about problem areas without creating defensiveness
Setting mutual goals for maintaining and improving performance
Using the review as an opportunity for career planning
Handling resistance
What to do if you reach a stalemate

Following Up on the Review
Making informal appraisal an ongoing occurrence
EANJ MEMBERS SHOULD CONTACT EANJ FOR A DISCOUNT PROMO CODE FOR THIS SESSION.