EANJ has partnered with TrainHR, a leading HR training solutions provider, to bring you timely and valuable webinars on various HR topics. 
EANJ MEMBERS SHOULD CONTACT EANJ FOR A DISCOUNT PROMO CODE FOR THIS SESSION.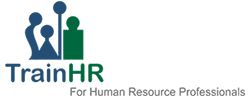 Hiring the "right stuff" has never been more important. In today's competitive environment, staffing our organization with competent, customer-focused, high-integrity people is essential for organizational viability . Pre-employment testing, if chosen carefully and used correctly, can be a powerful tool in predicting future job success. As a tool in the toolbox, it has the capability of increasing both the accuracy and efficiency of the hiring process.
This webinar will explore the world of pre-employment testing, focusing on maximizing the contribution to hiring decisions while minimizing the potential negative outcomes resulting from dissatisfied applicants. It will explore the various types of instruments available and provide guidance in choosing or creating tests to supplement other decision-making hiring approaches.
Areas Covered in the Session:
The structure of competence

How people differ

How to analyze a job's requirements

Categories of assessment tools

The objective-subjective continuum

Understanding the concept of validity

Types of tests and what they measure

How personality impacts job performance

How to choose tests and vendors

How to stay out of trouble
EANJ MEMBERS SHOULD CONTACT EANJ FOR A DISCOUNT PROMO CODE FOR THIS SESSION.
This activity has been approved for 1 HR (General) recertification credit hours toward aPHR, PHR, PHRca, SPHR, GPHR, PHRi and SPHRi recertification through HR Certification Institute (HRCI).