When an employee shares the news they are pregnant, it is often enough to send an employer into a panic.  Multiple laws, both federal and state, come into play in determining what the employee must be offered in terms of leave, job protection and benefits available.  In addition, many organizations offer maternity benefits on top of what is required by law.  Join us for this one-hour session focusing in specifically on maternity leaves in NJ.  Topics to be covered include:
Job protection

Federal Family Medical Leave Act (FMLA)
New Jersey Family Leave Act (NJFLA)
Small employer considerations

Monetary benefits

Temporary Disability Benefits
Family Leave Insurance Benefits
Company provided maternity benefits
Salary continuation and use of paid time off

Accommodation considerations

NJ Pregnant Worker's Fairness Act

Paternity leave and bonding with children placed for adoption and foster care
Are Federal paid benefits in our future?
Putting it all together – EANJ's updated baby charts
 
Speaker:
Amy M. Vazquez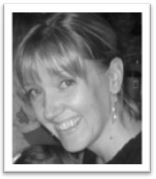 Registrations Fees:
$55 for EANJ Members (unlimited registrations per company)
$95 Non-Members (unlimited registrations per company)
Invoices are sent to attendees after the program.
Pre-Approved for 1 HRCI & SHRM-CP/SCP Recertification Credit