EANJ has partnered with TrainHR, a leading HR training solutions provider, to bring you timely and valuable webinars on various HR topics. 
EANJ MEMBERS SHOULD CONTACT EANJ FOR A DISCOUNT PROMO CODE FOR THIS SESSION.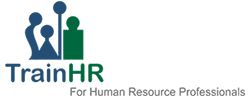 Avoided conversations or meetings because you didn't want to risk another conflict? Lost your patience or let others push your hot buttons and regretted it later? Wished you could be more assertive and maintain your composure when dealing with emotional customers, co-workers, family or friends?
Areas Covered in the Session:
Identify and control the impact of difficult people so that you can keep the situation from escalating further
Differentiate the 4 types of attitudes and understand how they develop in order to keep your cool in a variety of situations
Recognize 8 iconic types of difficult people from the avoider to the complainer and learn how to handle these unique situations and people by identifying the payoff
Utilize various verbal and non-verbal communication techniques and situational strategies that you can use to de-escalate and effectively handle upset people
Know how to act not react in solving situations so that you can approach your work and life with more confidence and enjoyment
Effectively handle those that push your buttons including the know-it-all, the intimidator and the gossiper and feel less stress and more success in working and interacting with these people
Know the payoff. Find out why a strategy that works on one difficult person may be devastating when used on another
Use a 3-step approach to determine what course of action to take based on the S-O-S PrincipleTM and find personal ways to be more positive and optimistic
EANJ MEMBERS SHOULD CONTACT EANJ FOR A DISCOUNT PROMO CODE FOR THIS SESSION.