EANJ has partnered with TrainHR, a leading HR training solutions provider, to bring you timely and valuable webinars on various HR topics. 
EANJ MEMBERS SHOULD CONTACT EANJ FOR A DISCOUNT PROMO CODE FOR THIS SESSION.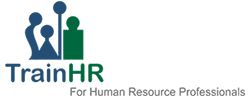 This webinar covers tips for when you have to work with someone who entangles your work life with their own to the extent that 9-5, or maybe after, you're carrying their "baggage" as if it was your own. Perhaps interfering with your work life to the point of not enjoying what could otherwise be an enjoyable job. Or even having fall out into your personal life of a negative nature.

This webinar also covers working with those who know their behavior is harmful or dreadful but just don't care.

So how can you set up your work life to minimize the effects these disgruntled dysfunctional persons have on your work days? We'll cover how to handle coworkers, from those who are thoroughly disagreeable to those whose conduct may be so extreme to the point of dysfunctional in that they interfere with an employee's abilities to accomplish their goals and company objectives.
Areas Covered in the Session:
Spotting the difference between merely disagreeable or difficult, thoroughly disagreeable, and dysfunctional
The difference between passive, assertive, angry and the most dangerous of all - passive aggressive
What to do about bullies, backstabbers, belittlers and the bitter ones.
Despots, controllers, and detrimental coworkers
Liars, blamers, and cheats
The cruel, the vicious and the vindictive
How to know when things are inordinately out of hand and to ask for help
Session is approved for SHRM Recertification Credit.
EANJ MEMBERS SHOULD CONTACT EANJ FOR A DISCOUNT PROMO CODE FOR THIS SESSION.