100th Membership Meeting
May 18, 2016
View pictures from the event here. 
For over one-hundred years, EANJ has promoted positive employee relations that can best be achieved with policies that recognize the dignity of the employee through a direct and voluntary relationship with the employer based on mutual respect. Indeed, the Association has evolved over a century of service to employers ? through war, economic upheaval, technological change, social and legislative transformation and more.
---
Joint Resolution
The N.J. Legislature has passed a Joint Resolution honoring the 100th Anniversary of the Employers Association of New Jersey. Recognized as a "superb" organization, the Resolution acknowledges EANJ's importance to the State of New Jersey.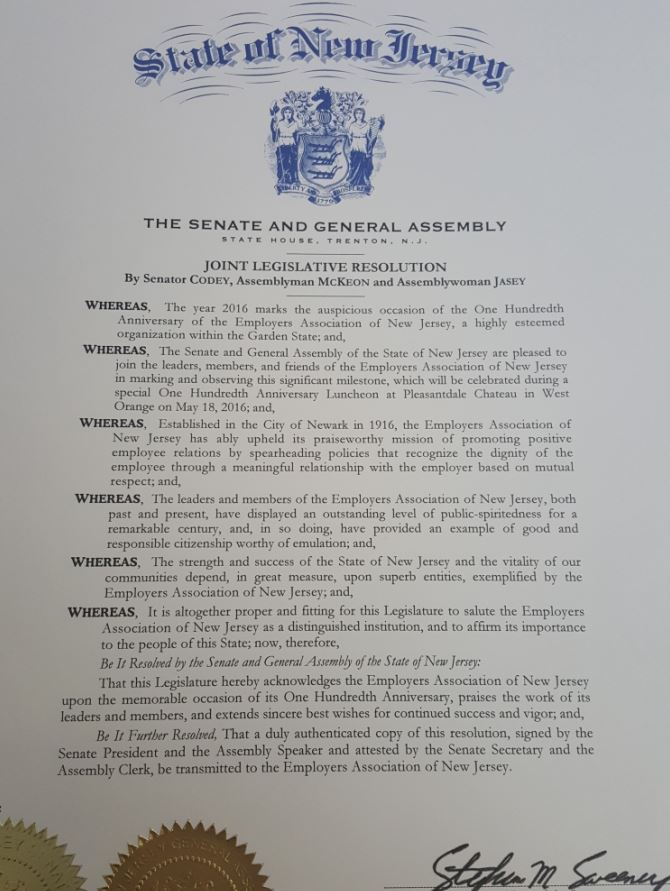 ---
---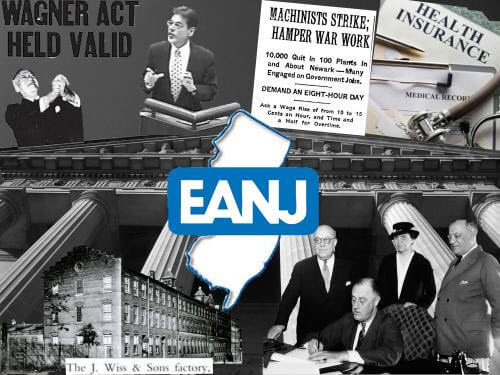 ---