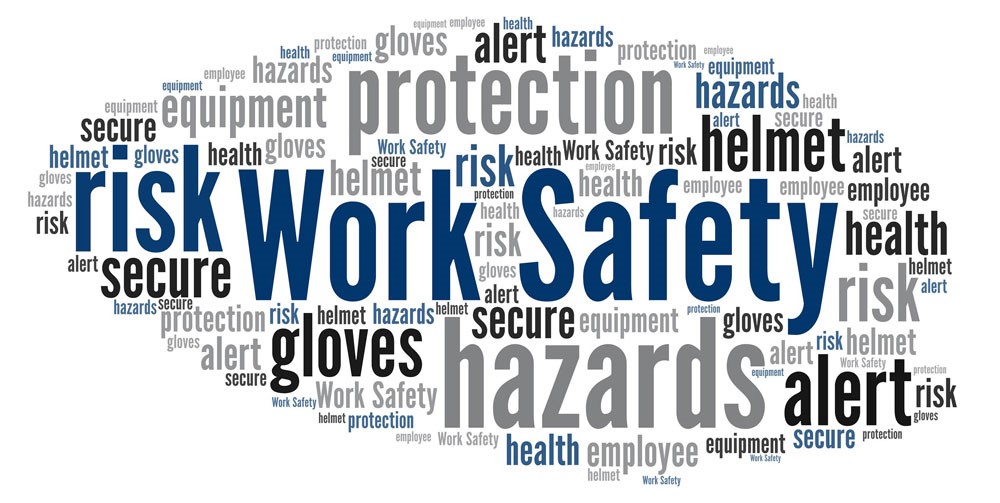 ATTENTION: TRAVEL ADVISORY
As of June 24th, New Jersey has announced a travel advisory for individuals traveling from states with high-COVID rates: Alabama, Arkansas, Arizona, Florida, North Carolina, South Carolina, Utah and Texas.  This list will be updated weekly here. It is advised, but not mandatory, that people returning from these states should self-quarantine for a 14-day period. Employers may ask employees their travel plans and follow usual and customary policies to approve or deny vacation requests.  "Essential Critical Infrastructure Workers" are excluded as designated by the Cybersecurity and Infrastructure Agency (CSIA), such as healthcare, public health, public safety, food and utilities.
The Federal Emergency Paid Sick Leave Act would apply to the quarantine as it applies when a State authority has advised categories of citizens to stay at home, isolate, or quarantine, causing those categories of employees to be unable to work even though their employers have work for them.  Alternatively, an employer can require the returning employee to work from home during the 14-day period if possible.  
Employers may follow usual and customary policies on medical screening and medical examinations and/or tests as a condition of return to work.
COVID-19
As 2019 came to a close New Jersey was facing the classic employers' dilemma.
As the state was enjoying one of the lowest unemployment rates on record   3.5 percent - six of ten employers reported that a shortage of skilled workers was beginning to negatively impact the business.
In March 2020, due to a public health emergency, NJ issued a general shelter in place order and non-essential retail businesses were closed in the state (see What businesses are closed? What is considered essential?)
By May 2020, nearly one million people were unemployed in the state, with the numbers of unemployed reaching the levels of the Great Depression of the 1930s and approaching 20 percent of our civilian labor force.  In more than 40 percent of households in the state, at least one person is out of work because of the pandemic.
88 percent of EANJ survey respondents said they had furloughed or laid off workers, reduced hours or cut pay. EANJ's COVID-19 Survey Results.
We now have guidance on how to restart New Jersey and put the state on the road to recovery.
It will require employers to implement return to work strategies.
EANJ Return to Work Surveys
Membership survey on Return to Work, May 2020
Recalling Remote Workers, June/July 2020
EANJ Webinars
UPCOMING: Avoiding Workers' Compensation Liability During COVID-19 - September 29th - Registration Now Open
Employer Considerations for the Upcoming School Year
Mental Health at Work (Session 1 - recorded July 21, 2020)
Mental Health at Work (Session 2 - recorded July 23, 2020)
Return to Work - COVID-19 (recorded June 2, 2020)
EEOC Pandemic Guidance on Return to Work and Accommodating Disabilities in the Workplace (recorded May 21, 2020)
NJ Family Leave Expansion, FFCRA & Other Leave Considerations (recorded April 30, 2020)
Avoiding Wrongful Termination Liability for COVID-19 Issues (recorded April 21, 2020)
Discussion of the FFCRA Regulations (recorded April 14, 2020)
Posters
USDOL Families First Coronavirus Response Act (MANDATORY POSTER)
One New Jersey Pledge
EANJ Model Policies  
EANJ Checklist for Reopening Business
Employer-Employee Safety Pledge
Sample Family Leave Policy (Employers with 50 or more employees)
Sample Family Leave Policy (Employers with 30 to 49 employees)
Job Protection
New Jersey Enacts Job Protection Relating to Coronavirus Cases
LWD Page on COVID Related Discrimination
Federal Guidance
USDOL Guidance on Employers' obligation to exercise reasonable diligence in tracking teleworking employees' hours of work
OSHA Guidance on Face Coverings
New Jersey Guidance
NJDOL: Returning to Work Amid COVID-19
NJDOL: General principles on returning to work
EANJ: Earned Sick Leave Resources
EANJ: NJ Family Leave Expansion Resources
Health
COVID-19 Information for Businesses from NJDOH
Center for Disease Control and Prevention (CDC): Interim Guidance for Businesses and Employers to Plan and Respond to Coronavirus Disease 2019 (COVID-19)
Center for Disease Control and Prevention (CDC): Interim Guidance for Risk Assessment and Public Health Management of Persons with COVID-19
EANJ Case Studies
Safety and Morale
Children's Aid and Family Services (Nonprofit, 100-350 employees)
Concord Management Resources (Insurance, 30-49 employees)
Landice (Manufacturing, 10-29 employees)
Parker Interior Plantscape (Services, 50-99 employees)
Anonymous Nonprofit (Nonprofit, 50-99 employees)
Anonymous Pharmaceutical Manufacturer (Manufacturing, 100-250 employees)
Return to Work
Girl Scouts Heart of New Jersey (Nonprofit, 50-99 employees)
Anonymous University (Nonprofit, 500-999 employees)
SP-HS, LLC (operates ten Hand & Stone locations, Retail, 250-499 employees)
Anonymous Construction Safety Organization (Construction, 100-249 employees)
Anonymous Nonprofit (Nonprofit, 100-249 employees)
Anonymous Manufacturer (Manufacturing, 50-99 employees)
Anonymous Manufacturer (Manufacturing, 50-99 employees)
Haven Savings Bank (Finance, 100-249 employees)
Anonymous Large Non Profit (Nonprofit, 1000+ employees)
EANJ Panel Discussion
May 7th Panel Discussion with EANJ members
Articles
Can and Should Employers Require Their Employees to be Vaccinated?
CDC Issues COVID-19 Testing Strategy Guidance for Workplaces
Think it will be easy to reopen? Listen to companies that never closed
1st day back in office should be about education, not production
Must you accommodate an employee with a high-risk family member?
Other Resources
Sample Return to Work Action Plan
Tenant-Landlord Communication and Cooperation
ASK A QUESTION