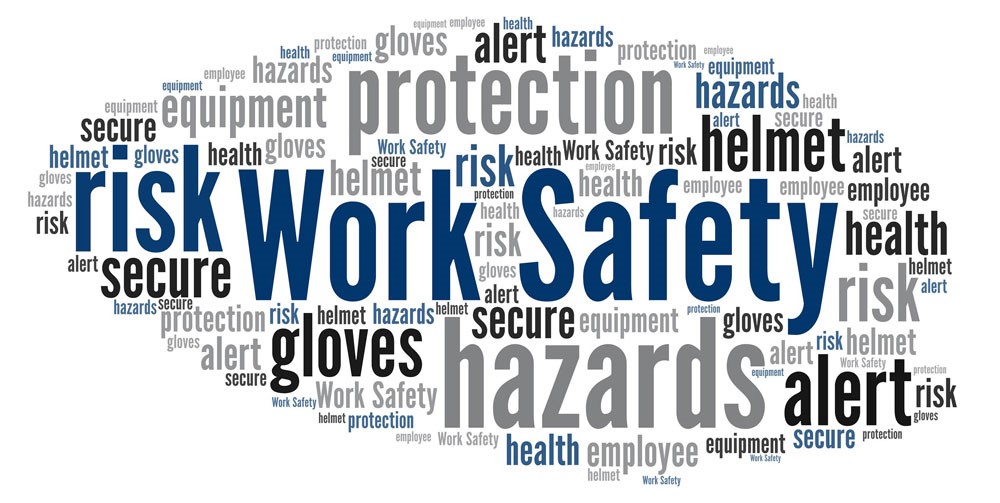 Latest Information
New Jersey
Under Legislation signed by Governor Phil Murphy on June 4th, most pandemic executive orders will expire within 30-days (July 4th), although the Governor will retain some powers to keep responding to the COVID pandemic for the next eight months. Executive Order 103 that declared a public health emergency has been terminated. Orders applying to the workplace that direct general COVID-19 mitigation measures regarding face coverings, social distancing, cannot be more restrictive than the recommendations provided in the federal Centers for Disease Control and Prevention guidelines
On July 27, 2021, in response to CDC guidance below,  Governor Murphy and Health Commissioner Judy Persichilli strongly recommend masking for people who are fully vaccinated in:
crowded indoor spaces;
situations involving close contact with those who may not be fully vaccinated,
situations where the vaccine status of others isn't known,
situations where a person who is immunocompromised or at risk for severe disease is present. Examples would be someone who is a transplant recipient, or has diabetes or lung disease.
Federal
CDC has issued new guidance relating to recommended precautions for people who are fully vaccinated. Generally, fully vaccinated people can resume activities without wearing masks or physically distancing, except where required by federal, state, local  laws, rules and regulations, including local business and workplace guidance.  Fully vaccinated people in areas of high or substantial Covid-19 transmission, with underlying medical conditions or who are 65-years of age or over are informed to continue wearing masks and to physically distance.
In its revised guidance, OSHA has essentially adopted analogous recommendations for employers.
EANJ Alerts
OSHA Requiring Employers to Vax Workers
All New Jersey Counties Now on CDC List
OSHA Updates Guidance on COVID-19 in the Workplace
Public Health Emergency Recedes: N.J. Executive Orders Set to Expire within 30-Days
General COVID Guidance
New Jersey
 COVID-19 Information for Businesses
Federal Guidance
UPDATED (7/27/21) CDC guidance on fully vaccinated wearing masks
OSHA - Protecting Workers: Guidance on Mitigating and Preventing the Spread of COVID-19 in the Workplace
CDC Testing Guidance: Considerations for non-healthcare workplaces
USDOL Guidance on Employers' obligation to exercise reasonable diligence in tracking teleworking employees' hours of work
COVID Vaccine
Executive Order 253 Directs Vaccination or Testing  Requirements for all Preschool to Grade 12 Personnel
Executive Order 252 Directs Vaccination or Testing Requirement for Workers in Health Care Facilities and High-Risk Congregate Settings
NJ Employer Vaccination Promotion Toolkit
Docket: Secure, Digital Access to COVID-19 Immunization Records
Questions about COVID-19 vaccines?  Talk to your doctor or pharmacist
Occupational Safety and Health Administration (OSHA) Releases Guidance to Employers who Recommend or require receive COVID-19 vaccines
EEOC Guidance on ADA and Vaccinations
Adverse Reactions to Vaccinations: Current Issues in Workers' Compensation (Capehart Scatchard)
Can and Should Employers Require Their Employees to be Vaccinated?
Labor Law, Union Implications for Employer-Mandated Covid Vaccines
Your Friend Doesn't Want the Vaccine. What Do You Say?
Worker Protections
New Jersey Enacts Job Protection Relating to Coronavirus Cases
NJDOL Page on COVID Related Discrimination
NJDOL Benefits and the Coronavirus (COVID-19): What You Should Know
Reinstatement of employment after isolation, quarantine
Civil Rights and COVID-19: Frequently Asked Questions
Layoffs
COVID-19 Layoffs Excluded from NJ WARN Act; Effective Date of Pending Amendments Delayed
Employee Relations
Your Friend Doesn't Want the Vaccine. What Do You Say?
Managing a Newly Remote Team Through COVID-19
Comprehensive FAQs For Employers On The COVID-19 Coronavirus
1st day back in office should be about education, not production
Must you accommodate an employee with a high-risk family member?
ARPA Guidance
Relevant portions of the American Rescue Plan Act of 2021 for Employer
COBRA
NJ Department of Banking & Insurance  Bulletin No. 21-08 addressing how COBRA subsidy will impact NJ Small Employers subject to State Continuation coverage
COBRA Subsidy Model Notices, FAQs and Dedicated Webpage Now Available
COBRA Continuation Coverage Time Periods Extended; Updated Model Notices
Families First Coronavirus Response Act Guidance (FFCRA)
EANJ Summary: Families First Coronavirus Response Act (FFCRA)
USDOL Families First Coronavirus Response Act: Questions and Answers
USDOL Families First Coronavirus Response Act: Employer Paid Leave Requirements
Final Rule: Paid Leave under the Families First Coronavirus Response Act
COVID-19-Related Tax Credits for Required Paid Leave Provided by Small and Midsize Businesses FAQs
CARES Guidance
Paycheck Protection Program Loan Forgiveness Application
CARES Unemployment FAQs from USDOL
Department of the Treasury: Paycheck Protection Program Guidance for Small Businesses
Paycheck Protection Program FAQs
U.S. Small Business Administration, COVID-19 Resources
Other Guidance
CDC Testing Guidance: Considerations for non-healthcare workplaces
DHS announces flexibility in requirements related to Form I-9 compliance Updated
IRS COVID-19 Guidance Under § 125 Cafeteria Plans and Related to High Deductible Health Plans
Questions for determining if employee contracted COVID at work for Workers' Compensation purposes (Capehart Scatchard)
Posters
USDOL Families First Coronavirus Response Act (MANDATORY POSTER)
One New Jersey Pledge
EANJ Model Policies  
EANJ Checklist for Reopening Business
Employer-Employee Safety Pledge
Sample Family Leave Policy (Employers with 50 or more employees)
Sample Family Leave Policy (Employers with 30 to 49 employees)
EANJ Webinars
The COVID Vaccine at Work: The Bottom Line  (recorded September 14, 2021)
The Post Pandemic Workplace Legal Considerations for Employers (recorded June 21, 2021)
Occupational Safety and Health Administration Updates COVID-19 Guidance (recorded April 16, 2021)
The COVID Vaccine: Considerations for Employers (recorded February 23, 2021)
COVID-19 and the ADA: New Guidance from the EEOC (recorded December 22, 2020)
Getting Ready for the COVID Vaccine: What Employers Should Know (recorded November 12, 2020)
Avoiding Workers' Compensation Liability During COVID-19 (recorded September 29, 2020)
Employer Considerations for the Upcoming School Year (recorded August 13, 2020)
Mental Health at Work (Session 1 - recorded July 21, 2020)
Mental Health at Work (Session 2 - recorded July 23, 2020)
Return to Work - COVID-19 (recorded June 2, 2020)
EEOC Pandemic Guidance on Return to Work and Accommodating Disabilities in the Workplace (recorded May 21, 2020)
NJ Family Leave Expansion, FFCRA & Other Leave Considerations (recorded April 30, 2020)
Avoiding Wrongful Termination Liability for COVID-19 Issues (recorded April 21, 2020)
Discussion of the FFCRA Regulations (recorded April 14, 2020)
ASK A QUESTION