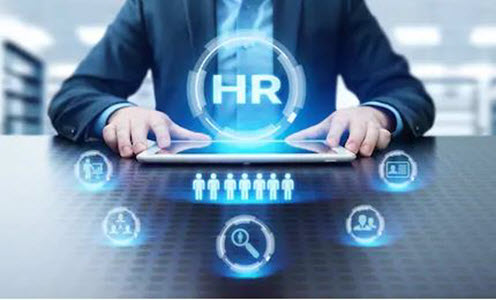 Hiring and Training Incentives for NJ Employers and Workers  
A Return and Earn Program has launched in New Jersey providing a $500 incentive for unemployed workers reentering the workforce and receiving job training from employers with 100 or fewer employees, who are eligible to receive a 50% wage subsidy for up to 6 months, up to the cap of $10,000 per employee and are limited to $40,000. More here.
Make confident decisions with accurate wage and salary data
EANJ members have access to wage and salary ranges and the mean/median for most jobs in New Jersey so that they can benchmark wages and salaries by level, years of experience and organization size. EANJ uses licensed software that simplifies salary data analysis and compensation planning, allowing EANJ members to determine competitive salary and wage levels, compare employee salaries with market benchmarks with access to employer-reported compensation data. More here.
EANJ Courses and Training
Strategic HR and Effective Business Partnership
HR ROI  
Pre-Pandemic
EANJ's Talent Management Survey found that while 60% of member companies expect to face a talent shortage that will impact business, over 74% of companies do not have a formal talent management strategy or plan in place to resolve this deficiency. Attracting, developing and retaining top talent takes time, effort and money – all three of which are difficult to come by when the HR team is lean and required to wear many hats each day. It requires moving beyond reactive hiring to planned hiring, understanding not only current but future needs and aligning with business objectives.
During the Pandemic
Employers experienced and struggled with numerous operational, financial, staffing, and other challenges related to the pandemic.  The most common practice employers reported using to retain employees is fostering a positive or supportive business culture. However, practices that foster such a culture, like mentorship, professional development, job shadowing, or leadership development, are less utilized by respondents. Strengthening talent management and development processes by better utilizing these tools can help employers further develop a positive and supportive work culture, giving employees the security of understanding long-term career prospects available to them at their current place of employment.
Post-Pandemic
With the public health emergency receding in New Jersey, employers are grappling with different models and strategies to ensure health, safety and productivity.  Job dissatisfaction and low morale had been building before the pandemic but crested during the emergency. In interviews during the pandemic, EANJ member-employers described experiencing day-to-day challenges related to maintaining employee morale. Telecommuting had a negative impact on morale in some cases.  As the economy recovers, job vacancies now outnumber people looking for work, the first time since 2018. One in three employees state that they had left a job because of mental health-related issues and 89% believed that the work culture should support employee mental health.
Planned vs. Reactive Hiring
Most employers hire reactively, seeking to fill a job. As such, most employers will report that their hiring is not planned or strategic. About half of the labor shortage falls in the managerial and technical areas – exempt and nonexempt. The second biggest category is "other" which includes drivers, retail workers, caregivers and restaurant staff. Most hiring is transactional.
The biggest obstacles to planned hiring are lack of time and limited resources - 2016 Talent and Performance Management Survey, HR Advisor. This strongly suggests that leadership does not view talent management strategy as sufficiently important to the business. If it was important to the business, resources would be allocated. Stated another way, most employers want to fill jobs but are not competing for talent.  
What is Talent Management
Implementation of integrated strategies or systems designed to improve processes for 1) recruiting 2) developing and 3) retaining people with required skills and aptitudes to meet current and future organizational needs. – 2006 SHRM Talent Management Survey Report (emphasis added).  
To be effective, a Talent Management strategy must be aligned with business objectives. 43 percent of respondent-employers say achieving this alignment is "very or extremely challenging."- XpertHR Top 10 HR Challenges for 2019.
How Smaller Employers, Profit or Nonprofit, Can Think About Talent Management
Most large organizations have the resources to address talent issues proactively. What can smaller employers do?
Case Studies – EANJ Members Share Insights
Bettaway Traffic Systems, Inc.
Circle of Care for Families and Children of Passaic County
Preferred Behavioral Health Group
Employer Brand Research
Employer brand research provides important insight into the talent management strategies that could be implemented by employers that compete for talent. A systematic, cross-cultural study of employer brands demonstrates that the same basic five categories drive recruitment and retention (with slight variations by age cohort).
What Employees Want
59% Compensation/Benefits
46% Work-life balance
45% Job Security
44% Pleasant work environment
37% Career progression
Why Employees Leave
39% Compensation/Benefits
37% Limited Career path/opportunities      
29% Work-life balance
28% Insufficient Challenges
28% Lack of recognition/rewards
Reasons Employees Stay
50% Compensation/Benefits
41% Work-life balance
40% Job Security
38% Pleasant work environment
36% Career progression
Most employers do not devote time or money to talent management because they need people to fill jobs not to drive the growth of the business. Filling jobs is by nature transactional and is almost always reactive, not really aligned with an articulable business objective other than to "get the job done," In contrast, competing for the best talent requires a planned approach that is aligned with business objectives both in the present and future. Employer branding research provides important insight into what is needed for employers to compete. At a minimum, an attractive compensation/benefits package and work-family balance are indispensable.
Challenging work and an internal career path are also important. While job security cannot be promised, a pleasant work environment is achievable.
Relationship Between Talent Management and Employee Engagement
What does it mean when an employer says that employees are its most important assets or that employees drive business growth? Gallup Management Journal has annually surveyed a nationally representative sample of employed adults and found that less than one in three employees are actively engaged in their work.  Most are not engaged, primarily putting in their time, maintaining just enough productivity to avoid negative consequences, and putting little energy or passion into their jobs. They are hired to do a job, not to drive the business.
Employers without talent management strategies report minimal interest in mentoring and developing internal career tracks. They report that hiring needs are decided by managers "in a vacuum" unrelated to overall business strategy. – Peter Louch, Workforce Planning is Essential to High-Performing Organizations, Workforce Solutions Review (2014). On the other hand, evidence suggests that mentoring, internal career paths, progressive responsibility and quality of supervision increase worker engagement; in short, the same components that would be part of a talent management plan.
More Resources
Tools to Hire Qualified People with Disabilities
Tools to Hire Qualified Applicants with Criminal Records
Tools for Supporting Workforce Mental Health
Accenture Disability Inclusion Report