Premier Course
In a small business, an office manager may have to wear many hats including assuming the role of human resources generalist. Employees who take on these responsibilities need to be educated on basic and common issues that can arise in hiring and managing employees.  Whether you have one employee or 49, there are laws that a business needs to ensure compliance to avoid liability. 
This three-day (1) hour webinar is designed to acquaint small employer's office managers/staff of small businesses with the basics of Human Resources Administration.
Purpose of Supervisor Training
Help office managers understand basic HR role/responsibilities
Highlight applicable laws and best practices
Areas to be covered:
Employee Handbook: YES or NO
Required Postings/Distribution of Notices
Employee Classification
Record Keeping Requirements
Time Off
Employment Laws
Termination of Employment
Your Instructor: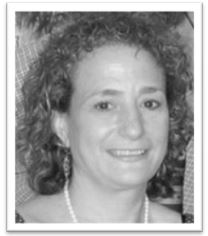 Robin Ross
Date & Time
Three, one-hour webinars on:
Wednesday, January 27, 2021
Wednesday,February 3, 2021
Wednesday, February 10, 2021
Sessions will run from 10am-11am.
Cost & Registration
The cost of this Premier Course is $75.  Payment must be made via PayPal, Credit Card or check.  Payment due in advance
This session is specifically designed for employers with 49 or fewer employees. 
Cancellation Policy - Substitutions are permitted.  Cancellations must be received two full business days in advance for refund. Refunds will not be granted for any cancellations after this time.