Premier Course
In a small business, an office manager may have to wear many hats including assuming the role of human resources generalist. Employees who take on these responsibilities need to be educated on basic and common issues that can arise in hiring and managing employees.  Whether you have one employee or 49, there are laws that a business needs to ensure compliance to avoid liability.  This one-day class is designed to acquaint office managers/staff of small businesses with the basics of Human Resource Administration.
Overview of all the HR Essentials by EANJ Staff Experts, including:
ON BOARDING
At-Will Employment
Applications
Pre-employment background checks/drug tests
Form I-9
New Hire Forms
New Hire Reporting
Job descriptions
Payroll/Compensation
Benefits
EMPLOYEE HANDBOOK: YES or NO
POSTINGS/DISTRIBUTIONS    
Minimum Wage
EEO
TDI/FLI
CEPA
Gender Equity
CHIPRA
EMPLOYEE CLASSIFICATION
FT/PT
Exempt/nonexempt
Minimum Wage/Overtime
Independent Contractors
Child Labor
RECORDS & POLICIES
Personnel File
Contents of an employee file
Privacy and confidentiality
File management
Retention Requirements
Common policies to consider
Practices
Follow up and maintenance
Defining and documenting
TIME OFF
Earned sick leave
Personal Leaves
NJFLA (30 or more employees)
Workers Compensation
TDB/NJFLI
CRITICAL LAWS
NJLAD/TITLE VII
ADA
OSHA/Safety
TERMINATION of EMPLOYMENT
Documenting
COBRA/NJ Small employer Mandated Health Insurance
Unemployment
Your Instructor: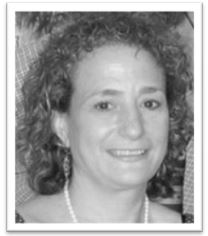 Robin Ross
Date & Time
To be announced
Location
EANJ Training Room (Online session participants will be sent a link to join).
30 West Mt. Pleasant Avenue, Suite 202
Livingston, NJ 07039
Parking is available on a first-come first-serve basis.  We request that you only park against the rear-wall of the parking lot and not in the spaces directly in front of the building as those are reserved for tenants.  Street parking is also available but please be mindful of the signs.
Cost & Registration
The cost of this Premier Course is $75.  Payment must be made via PayPal, Credit Card or check.  Payment due in advance
This session is specifically designed for employers with 49 or fewer employees. 
Cancellation Policy - Substitutions are permitted.  Cancellations must be received two full business days in advance for refund. Refunds will not be granted for any cancellations after this time.
Please email eanj@eanj.org if you're interested in being notified once a new date and time is determined for this program.